My Dad got up at the same time every week day. Even if it was a holiday and the business was closed, his alarm clock went off at the same time. I asked him once why he didn't make his wake up time later on mornings when he didn't have to get up.
He said it was easier to keep the alarm set at the same time every day than to change it, remember to change it back, etc. If he had extra time in the morning he could get some things done around the house or office.
At the time I did not understand nor did I value getting up early if one did not have to get up early!
Every time I change my wake up time either earlier or later I think of my dad. If I can get up earlier on one day for a client, why can't I get up that early every day and get more done? If I can come in on a Sunday for one client, why can't I come in and get things done whether or not I have a client?
My dad kept his wake up time the same long before we ever thought or heard about work-life balance. His balance was in the continuity his wake up time provided for him, the horses waiting for him to feed them breakfast, the cashiers at the gas station (who actually sent him flowers for his first open heart surgery), the postman who expected him to be at work and on and on. Have you thought about the continuity your presence can provide?
For those of you who have iTunes, you have the pleasure of spending your leisure time listening to me! on my Podcast Power Up Your Potential.
For those of you who are Droid users, like me, I've put my entire series on my website. So don't worry- you too can listen to me all day long!
As we enter into 2017, be sure to think about ways that you can stay on your cutting edge!
If you grew up in Akron you probably remember Hough Bakery. They had a location inside of Summit Mall O'Neils which is now Macy's. Their cake has a cult like following. A small neighborhood bakery in Cleveland has the recipe for the white only cake and white only icing. Let's just say the location is out of your normal routine, they are a cash only establishment, and they close at 2pm every week day

.
Lesson Learned:
The lure of the cake is so strong that Moshe wanted to accompany me to pick it up in Cleveland so that he could eat it in the car on the way home. Actually he dug into it before we left the parking space outside of Archie's Bakery. What was even more interesting was what the shelves and display cases of the bakery were completely bare. They looked like shopping after a nuclear war. They bake only to order. Not one extra cookie, cupcake or slice of cake is made each day. Do the math with me: if every customer bought two additional cookies what would that add up to over a year?
What can you do to increase your dollar volume with existing clients?
2. From Coffee to Detailing
You may know that I stop most mornings for coffee at the same gas station. Seventy-nine cents is just the least expensive large cup of coffee I can find. While the owner owns an auto body shop and the gas station, for years my heart belonged to another shop. Then one day the owner pointed out my need for detailing before winter

.
Lesson Learned:
I said yes to my new beau and got my car detailed before I put it away for the winter. When I moved to my then new office 8 years ago I started stopping at this gas station for coffee. Over the years I got to know the owner, then his son and then his wife. Then I was invited to the holiday open house. Now for the first time since I have had a car, because I stopped for coffee for years and years I put my toe in a different body shop pool. Next he wants to put in a new clutch

.

Are you willing to invest time to develop a relationship before dollars are exchanged

?
It used to be that if you told someone you weren't home, you had to remember not to pick up the phone. That would be a "tell." A tell is defined as

an unconscious action that is thought to betray an attempted deception. Facebook is a 21st century "tell." If you "tell" someone that you need to stay at the office or at home, then you probably don't want to "tell" people on your Facebook page that you are at a CAVS game or in Europe

.
Lesson Learned:
There are all kinds of "tells" in our world today. Your location may show on Facebook, someone may tag you in a photo or re-tweet your tweet. The more options we have to communicate the more "tells" we may need to look out for. Years ago a client said she was sick only to end up on national TV at March Madness

. What

could someone "tell" about you

?
| | |
| --- | --- |
| | |
| | REX_Shutterstock |
I am not a big Amy Schumer fan. In fact, I am probably more of a fan of her uncle Chuck, than I am of Amy. I admire her success; I just don't think she is all that funny. I am on the verge of becoming a bigger fan. She and her sister are re-writing the script for the movie that she will star in as Barbie when Barbie gets kicked out of enchanted Barbie land.
Lesson Learned:
I love the idea of Amy Schumer playing Barbie. Trolls on the Internet like to fat shame Amy for being a normal size person. If the Barbie doll was a person, she would have a 16 inch waist. If you even think that is possible, her legs would be 50% longer than a normal person and her neck twice as long and six times thinner than the norm. For girls who grew up with Barbie, we grew up with an unrealistic model. So did guys wanting to be body builder extraordinaire

.

What are you unrealistic about today

?
It seems simple enough: Rock Star. One would think there is but one definition of a rock star. Looks would be deceiving. The on-line definition is a famous or successful singer or performer of rock music. In real life we use it to describe tech guys, hedge fund managers, athletes and presidents. A now aging rock star, Sebastian Bach, has a problem with anyone other than a rock star being called a rock star. Especially dentists, Kanye West and Kim Kardashian

.
Lesson Learned:
I am guilty. I once described a very preppy CPA as a rock star. While I meant that he was a star in his world, I am guilty of poaching the phrase and all that goes with it. We use words that may have a different meaning and try to make them fit in our 21st century world

.

How have you stretched the English language or intent

?
Forum 360 with Leslie as Moderator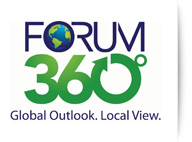 Upcoming Shows:

Title:
The New Rabbi in Town
Guest: Rabbi Josh Brown
Title: New CEO's in NE Ohio
Guest:
Sadie Winlock, Akron Urban League and Lori Howerton, Akron HBA
Watch/ Listen to Forum 360:
Western Reserve Public Media, PBS-TV, PBS Fusion Channels 45 & 49 (Time Warner channel 993) - Mondays at 8 pm and Saturdays at 5:00 pm. After the show airs, you can download it
here
.
WONE FM 97.5 Sunday 6 am

WAKR AM 1590 Sunday, 5:00 pm, Monday 12:30 am For online streaming go to
http://akronnewsnow.com/
and click Listen Live.
A picture says a thousand words.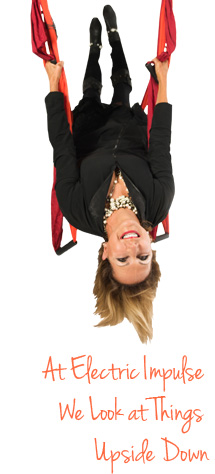 Here is a sneak peak at our first few events in 2017 . . .
Thursday, February 9 Video & You
Join us during the day at our first video session of 2017. See how much you can improve in one session!
Tuesday March 14
Boot Camp
You will benefit greatly from this session when you are open to everything and attached to nothing!
Tuesday April 11 Video & You Happy Hour
This will be an evening Video session.
Email us at
Leslie@electricimpulse.com
for further information or to RSVP to one of our events. For more information visit our website:

Ask me about my 10 in 10!