Electric Impulse Communications, Inc. Newsletter
January 2013
A monthly newsletter to transform ordinary leaders to extraordinary: in your company, profession, and industry. Based on coaching, writing, speaking and strategizing by Leslie G.Ungar to give people their own voice, help them identify their competitive edge, and change the world one leader at a time.www.electricimpulse.com
This newsletter includes: The Power of Perspectives for 2013
Please feel free to pass this newsletter to a friend or visit our website and we will add you to our complimentary mailing list. Past copies are available at: http://www.electricimpulse.com
I. New ASK LESLIE on Homepage
Each month we feature a new ASK LESLIE: a short video that will help you be more effective. This month's featured segment is on my YouTube channel. Isn't it amazing that anyone can have his or her own TV channel?
The ASK LESLIE question that I answer is Why Would You Use a Speechwriter?
II. Mishmash of Value:
Introducing What is New to Help You in 2013
When Bill Gates said, "Never before in history has innovation offered promise of so much to so many in so short a time" I doubt he was talking about the improvements in my social media outreach. That however, does not stop me from applying his vision to my news. The innovations I have made to my website and social media are solely to give you the promise of information when you need it-in many different forms- to catapult you over a communication challenge.
I am pleased to announce these additions and improvements so: #1 You will know help is here when you need it. #2 To challenge you to add the innovation of social media in some way to your career, your business, or your profession. #3 To offer additional value.
We are using this month's newsletter to offer to you more value in 2013 than ever before. Perhaps it is to prove that 13 is a lucky number . . . listen, follow the links and watch the new content as it rolls out each week and it will be lucky for you!
1. My YouTube Channel
New this year is our new video series, When Leaders Speak, on my YouTube channel, Leslie Ungar. Each brief video answers "in the time it takes to walk across a room" how to excel at different spokes of the communication umbrella. Subscribe to my YouTube Channel here.
Lesson Learned:
Remember when making videos or being on video that perfection is not your goal, being effective is your goal. Are you holding yourself to a realistic standard?
2. Podcasts to Help You
New this year is our podcast series, Power Up Your Potential. Brief podcasts will be released each week that quickly and succinctly answer an array of communication challenges. Come and listen to my first podcast.
Lesson Learned:
Learning and navigating in a whole new arena can be intimidating. Are you pushing yourself to stay relevant?
3. New Look to My Blog
New this year is our revised, updated, beautiful and easy to navigate new format for my Blog, Leaders Need to Speak. I see the world through the lens of communication and connect the dots for you to learn communication lessons from current events. Come with me and see my current, relevant and cutting edge blog.
Lesson Learned:
My blog allows me to comment in different ways than other channels of communication and in real time. We live in an era when newspaper reporting is late compared to a website and a weekly magazine is just plain irrelevant. Are you taking steps to stay current?
4. New Keynotes Offerings
Herbie's Hints: An Ode to Dads Everywhere
If It's Not an Oreo It's Not a Cookie: Mindset Mastery for 2013
Social Media Marketing: When and How to be a Social Media Climber
PowerPoint: Create One that is 21st Century
Click here for more details on my keynotes.
Lesson Learned:
Whatever your profession speaking can be effective for you to grow your business, career, or footprint. Are you prepared to find and maximize speaking opportunities?
5. Schedule of Events
New this year is a Boot Camp type program along with old favorites like Videotape and You, HorseTalk: Lessons in Leadership, the Teleseminar series and the Master Class that we introduced last year.
Lesson Learned:
Plan for how people can work with you. Give people opportunities from a short test drive to a longer test drive. Do you make it easy for people to test drive you?
If It's Not an Oreo . . . It's Not a Cookie
Know What You Need for Success in 2013
Happy Hour Club
7/25 - Boot Camp: Keep Your Brand Current
Master Classes 1pm - 5pm
5/30 - Tell Your Story: Connect and Concise
10/29 - 21st Century PowerPoint: Build it and They Will Come
Teleseminar Series 4pm
2/26 - This Year's Oscars: 9 Lessons You Can Apply to Your Life
4/11 - Herbie's Hints: My Dad's Lessons to Enhance Your Life
8/29 - Build Your PowerPoint: Bring your company PowerPoint into the 21st Century
11/19 -100 Ways to Communicate Your Competitive Edge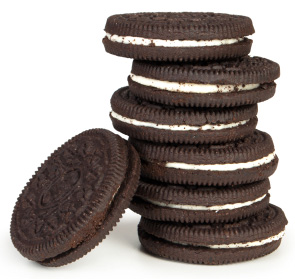 Video and You Sessions
2/12 - Luncheon 11:30 am - 1:30 pm
9/12 - Luncheon 11:30 am -1:30 pm
5/2 - Happy Hour of 5 pm
12/5 - Happy Hour of 5 pm

HorseTalk: Lessons in Leadership
6/21 - HorseTalk 8:30- 5 pm
9/27 - HorseTalk 8:30- 5 pm

III. On TV and Live
Live: Come and Join Us
January 28 The Fedeli Group
February 19 Akron YWCA, How to Tell Your Story
February 27 Keynote Speaker Medina Chamber, Develop the Diva Within
March 6 Women in Business at Kent State, Next Generation Leadership

TV--Forum 360 with Leslie as host on Time/Warner
After half a century, Time Warner and Forum 360 have parted ways. Time Warner Channel 23 is going to an all-sports format while Forum 360 is currently in the process of looking for a new TV home. WAKR remains our radio home. We will let you know where and when we will continue to be one of the only places interesting people in NE Ohio can tell their story.
Past shows can be seen on Local on Demand
IV. The Natcha Journals
Natcha has to ring the bells attached to the back door when she wants to go out. She rings the bells and then is to sit. The other day she had her favorite bear in her mouth when she tried to ring the bells. But she had to choose: the bells or the bear. She could not do both. I could watch her struggle with the decision. There are times when we have to let go of one, to move ahead to the other.
V. Come and Be A Part of our Community
We are always doing something you can participate in for an hour or a day, in person or by phone. Our unique Video and You will be our February event..
February 12 Video and You Luncheon 11:30-1:30
This is one of the only opportunities anywhere to see yourself on video and learn from professional real-time input
March 26 Teleseminar at 4 PM: What You Can Learn from the Oscars
So much about your communication skills can be learned from these very public Hollywood lessons.
"The Electric Impulse" Blog - revised and beautiful!
If you wonder what I think about current events, click here.