| | |
| --- | --- |
| | August 2016 Newsletter |
I often give out Oreo's. The act of giving the
Oreo's gives me the opportunity to wax poetic
or not so poetic about my Dad and Oreo's.
I can then talk about the clarity he sought in
a cookie and I seek in communication.
Sometimes I offer a wide variety of Oreo's:
Mint, Birthday Cake, Red Velvet, Pumpkin,
Double Stuffed, Chocolate Filled and the
Christmas edition with an embossed penguin.
The other day someone asked what my Dad
would have thought of all the options in Oreos.
I think he would have hated them. When he
said, if it is not an Oreo it is not a cookie,
I think he meant the original-not-to-be-messed
with-version. Some things need to stay the
same. The art is in knowing which things need to evolve and which ones do not.

I had the wonderful opportunity to get up at 4 am on the Friday following the conclusion of each political convention to talk about each nominee's acceptance speech at 6:30 am on Cleveland TV! That meant not only staying up, then watching the re-play, listening to reaction and scouring the Internet for comment: all to be immersed in the process.
Thanks to Dave, Tia, and Brian at Channel 19. They refer to me as FRIEND OF SHOW for which I am grateful. Both Fridays I commented from a communication standpoint. The importance in any speech is how we can take a lesson learned and apply it in our own situation or make sure to never apply it!


Here is a clip of each day's critique:


July was a buffet of listening to speakers: the RNC (in person), the DNC (on TV), and I had the honor to judge the Ms. Wheelchair USA Pageant.
1.

The Story is Not Enough
The first day of the RNC, I was on 4th St. outside of the Q which was like media row. Many networks had their outside studio on fun 4th St. or had taken over the interior of a restaurant like Lola's. Either way, well known anchors and well known guests could be spotted on 4th St. I walked into a man wearing a Benghazi Lives Matter T-shirt. I stopped to talk to him and he told me that he was speaking that night on the stage of the RNC. As it turned out, I was in the guest section during his presentation.
Lesson Learned: This gentleman that I had literally walked into was a former Marine who had been on the roof of the American Embassy during the entire siege. Obviously he had a great story to tell. He did not tell it well. The best story needs to be edited, edited, and edited. The lesson to be learned is that from a speaking standpoint, it is not about the story. Rarely is it about the story. It is about how you Tell Your Story.

*The RNC by the numbers: 500 Cleveland police officers, 2800 from around the country-some brought their horses, 50,000 people came to C-town, 16,000 hotel rooms were used, and 200 million went into the local economy.

2.

Practice Practice Practice
The RNC chose to have speakers that were not polished speakers. It is not the strategy I would have chosen with the eyes of the world watching, but it is a reasonable strategy. Most of the speakers fell in the "common man" category. Common or exceptional, a speaker has an obligation to be the best they can be in every aspect of their speech.
Lesson Learned: It appears that many of the speakers did not prepare their comments or did not stick to their prepared remarks. Like the Benghazi marine, the female business owner didn't tell her story well. The content was light, the gestures were way too much for camera's tight images, and the deer in the headlights became a familiar look. The lesson learned is to practice, practice and practice, especially in the venue you will be speaking with the same technology you will be using.
Michael Bloomberg gave the world the Bloomberg Terminal and 3 terms as mayor of New York City. He has been a Democrat, a Republican and now an Independent. He spoke in support of Hillary and outlined his reasons with a military precision. Like him or not, agree or not, there is no way you could not have identified and followed his line of argument

.
Lesson Learned:
I guess the Bloomberg Terminal is a pretty big deal since it helped make Bloomberg the 6th richest man in the U.S. While he was mayor he was known for picking up the tab on many non-profit initiatives. To me, the biggest gift he has given from a communication perspective is his gift of clarity in his convention speech. The gift of clarity is a huge gift the speaker can give the audience.
It was an
honor to be asked to be a judge for Ms. Wheelchair USA. The competition had an
interview section, an evening gown section, and kind of an oral freestyle category. For the evening gown competition the contestants wore an array of evening gowns and had their hair and make- up done by experts. Then each contestant had 3-5 minutes to deliver their personal message in their personal style.
Lesson Learned:
The eventual winner so nailed the oral presentation. Her dress was not the fanciest and her make-up was not the most outstanding. Her presentation, which she nailed two nights in a row, was an original rap of sorts. The topic was how unfair it was for a child to have a disabled parent. Even in the world of Ms. Wheelchair USA, the communication aspect was so important. The winner so owned her presentation, and yes she had practiced until near perfection. Wheels or not, and these ladies did not consider themselves disabled, communication still won the night.
The DNC had a bevy of great speakers. To rank them would be like ranking your own children. Each speaker had a different strength. The one line that I think will be quoted over and over again is a line from FLOTUS Michelle Obama. She communicated an appropriate message about children, did it well, did it in a dress by an American designer, and did it looking younger than eight years ago.
That is not what I liked best from a communication perspective
.
Lesson Learned:
More than any other speaker she had a line that I believe will be a line for the ages. When JFK said, "ask not what your country can do for you . . ." the line lived long past the president. "I wake up every morning in a house built by slaves" will be quoted for years to come. Even if, according to Bill O'Reilly, the slaves were well fed.

Leslie in Person

October 13 - MISHRM, 7 Absurdly Simple Ways to Communicate
Your Value
October 17 - WIN, Develop the Diva Within: Weapons that Empower Women to Speak and Lead
October 22 - NAWIC, Develop the Diva Within: Weapons that Empower Women to Speak and Lead
October 26
- Sixth
District Compact Student Ambassador Program
Forum 360 with Leslie as Moderator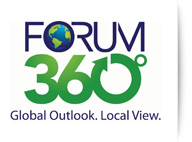 Upcoming Shows:

Title: Behind the Scenes at the RNC
Guests: Jim Simon, Esquire at Buckingham and Lauren LaRose
Title: What's New at the Akron Zoo
Guests: Doug Piekarz, CEO, and Patty Villers, Education Manager
Title: KSU and their Explosive, Sniffing Dog
Guests:

Officer Miguel Witt and Dexter

Watch/ Listen to Forum 360:
Western Reserve Public Media, PBS-TV, PBS Fusion Channels 45 & 49 (Time Warner channel 993) - Mondays at 8 pm and Saturdays at 5:00 pm. After the show airs, you can download it
here
.
WONE FM 97.5 Sunday 6 am

WAKR AM 1590 Sunday, 5:00 pm, Monday 12:30 am For online streaming go to
http://akronnewsnow.com/
and click Listen Live.
Benji has turned upside down everything I thought I knew about training a dog. With Benji, I have to wait until he does something right, and then reward him. I am not supposed to lure him or instruct him as to how to do it correctly.

At HorseTalk we separate a bribe from a reward. A bribe is upfront and a reward is after the good behavior. Bribes are forbidden and rewards are usually carrots. I did not realize how much I "lured" and corrected to get the good dog behavior. It seems training is taking so much longer with Benji due to the-waiting-for-good-behavior rule.

Benji has visited the bank with me since he was two months old. The tellers know the saga of the independent minded mutt. The other day at the bank, a new teller asked me how I got a puppy so well trained? Perhaps it is actually working

.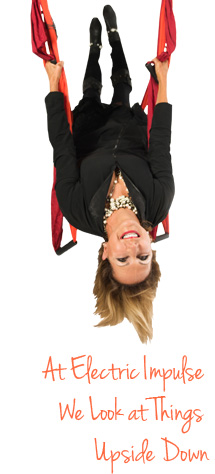 Tuesday, September 20 from 7:30am - 9:30am
Join us at our final video breakfast of 2016. See how much you can improve in one session!
Friday, September 30 from 8:30am - 5pm
Spend a day in the pasture like none other you will experience! Learn from our four-legged mirrors how to lead a group, a team, or a company. A horse won't follow you if you don't know where you're going!
Email us at
Leslie@electricimpulse.com
for further information or to RSVP to one of our events. For more information visit our website:

Ask me about my 10 in 10!