| | |
| --- | --- |
| | January 2017 Newsletter |
My Dad was always pushing me in these
subtle, competitive ways. When we had two littermate puppies, my Dad and I were taking each to obedience school. He would ask me in the middle of winter, if I was going outside to practice.
When I complained about the cold, he would simply shrug and say, "then I guess we will be better than you at class next week."
His overall question was, how much better can you be?
When I would say I was happy where I was with my horses in their regional or national ranking, he would question my long term curiosity: how much better can you be?

With Herbie's Hint in mind, we introduce our March 14th Boot Camp- Curiosity: How Curious Are You to Find Out How Much Better You Can Be? Boot Camp is 12 - 5pm, come and find out!

About once a month, the Cleveland 19 News morning show invites me to weigh in on a topic as their communication expert. I am thrilled to be what they refer on-air as, "friend of show."
Last month we were talking about Communication in 2017. Watch this brief segment and then think about your three words. Feel free to share them with me via email, text or phone!

Whether or not you were a Star Wars fan, there is no doubting the effect and influence of the movies and the franchise. After Carrie Fisher died, I was reminded of women's status in our real world and the world of Darth Vader in 1977. When the first Star Wars came out, there were no women in the U. S. Senate. No woman had ever been elected to a full term in the Senate without her husband having previously served in the seat. Harvard was just preparing to admit its first women. Really.
Lesson Learned:
Princess Leia was a princess, a senator and a general. She stood up to Darth Vader, inspired rebel soldiers, carried off the costume, the flat-heeled boots and the hairstyle. Whatever you believe about where women are in the world or in their world, Star Wars would not have been the same without its leading female character. Carrie Fisher gave Leia grit.
How can you use your grit?
Today when we think of Neiman Marcus we think of their Christmas Book, their Last Call sales, or their nickname Needless Mark Up. In its first decades, Neiman Marcus was so much more. It was a store where ordinary people learned not what to wear but how to live. They learned how to become their best self, if just for a night or as long as one outfit lasted. Neiman Marcus was never simply a place to shop. It was a place to dream

.
Lesson Learned:
Created in the oil boom of Texas and of the Texas oil boom Neiman Marcus introduced generations of Texans to places far away that they might never see. Recipients of their Christmas Book-the item most stolen out of mailboxes in the Chicago area-were introduced to products and concepts never before considered: like a real Black Angus bull with a sterling silver barbecue set

.

How can you be a place to dream, how can you introduce people to new ideas to be their best self

?
Urumqi in China is 2300 miles from Beijing. Urumqi is a remote city with a dusty city square. In this square, next to a blacksmith stall, is Ahmad Zul, the Blind Barber. He cuts hair by feel, is considered one of the best in the business, a gifted storyteller and a master of putdowns. He tells his shaggy clients what he thinks of their financial status, their philandering, and their drinking habits

.
Lesson Learned:
Ahmad compares himself to Michelangelo. First, here is proof of the influence of the arts that this BLIND barber over 5,000 miles from Italy compares himself to this Italian icon. He said he gives the world great haircuts and Michelangelo gave the world great works of art. Of all the professions, imagine a blind person holding scissors near your head

.

What can you do that others would think is impossible or unlikely

?
4.

Office Space Turned Upside Down
| | |
| --- | --- |
| | |
| | Photo credit: JNBA Advisors |
Over the past few decades office space has gone to the "open concept" concept. Doors have disappeared along with offices and privacy. Just like bell bottoms have come back into style, so has the concept of offices. In a recent study,

95 percent of U. S. employees believe that working quietly and privately is important with 41 percent saying they don't have access to those kinds of work spaces

.
Lesson Learned:
Employee contentment and productivity follow the same curve. A 2013 gallop study tells us that companies with non- distracted staff are up to 21 percent more productive. Now there is a trend back to "safe spots," a place where people can nestle and not worry about distractions. Small meeting places called "creative cabins" are finding their way into office design. They used to just be called offices

.

What can you find that was old that is new again

?
5.

When a Rose is More Than a Rose
I remember my mom going to the hair salon once a week. Her hair was washed, she sat under a hair dryer with curlers on her head, and she was then sprayed to a bouffant perfection that was to last a week. Even when home hair dryers were introduced, we were shackled to the dryer with a bonnet and a tube. And then came freedom. I never knew who freed us and would have never imagined it was a Holocaust survivor

.
Lesson Learned:
Rose Evansky is credited with giving the world blow dry hairstyling in the 1960's. Born Rosel Lerner in the south of Frankfort she was sent to Britain in 1938 in one of the last trains carrying Jewish children out of Germany. She was freed from Germany and in turn she freed women from the domed hair dryer. Imagine the grit to survive as a child in a foreign country, live through the London Blitz, learn a skill, and become an innovator who changed the world for women

. How

can you use your grit

?

Forum 360 with Leslie as Moderator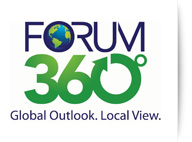 Upcoming Shows:

Title:
Breaking the Glass Ceiling with Area Female CEOs
Guests: Akron Urban League new President & CEO Sadie Winlock and the Home Builders Association of Akron's Lori Howerton, Executive Vice President
Title: The Ring and the CAVS
Guest:
Campy Russell, Cavalier Legend
Watch/ Listen to Forum 360:
Western Reserve Public Media, PBS-TV, PBS Fusion Channels 45 & 49 (Time Warner channel 993) - Mondays at 8 pm and Saturdays at 5:00 pm. After the show airs, you can download it
here
.
WONE FM 97.5 Sunday 6 am

WAKR AM 1590 Sunday, 5:00 pm, Monday 12:30 am For online streaming go to
http://akronnewsnow.com/
and click Listen Live.

Benji is now on his third "trainer." Fourth if you count me. Fifth if you count his doggy daysitter mom. That is more than twice the number I ever used for a dog before. Finally with the fourth, (who is counting?) we have found the success and sanity we have so desperately sought.

The point is that not all teachers work for all students, four-legged or two- legged. Not all teaching works for all people. Some things work at one time in our life and not at another. The challenge is to keep trying. It's always about the fit.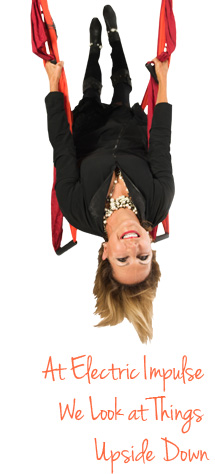 11am - 1pm
Join us during the day at our first video session of 2017. See how much you can improve in one session!
Curiosity: How Curious Are You as to How Much Better You Can Be?
You will benefit greatly from this session when you are open to everything and attached to nothing!
5pm - 7pm
This will be an evening Video session.
Email us at
[email protected]
for further information or to RSVP to one of our events. For more information visit our website:

Ask me about my 10 in 10!