In honor of the month of Father's day, we are announcing a HorseTalk for Herbie!
I spent a lot of time in the barn and around horses with my dad. I learned about him and I learned lessons about life that I have carried with me for a lifetime.
We want to honor all dads by conducting our first ever father - child HorseTalk event on Tuesday August 8th.
This half day event is available to all dads out there with a son or daughter, and to all sons and daughters who want to share an experience with their dad.
This special Father's Day offer is available for people who sign up through June 30. Each dad may attend with one child from age 10 to 100.
This offer allows you and your child or parent to come to HorseTalk for the price of one!
Email me for more information - and I will tell you more about Herbie's HorseTalk!
With all the advancements in technology, the interview process is still pretty primitive. Or at least it feels that way.

Cleveland 19 asked me to come up to their studio to talk about summer jobs and first jobs. Sometimes people interview too well - who would have thought?

Here is the segment with some tips for interviews, especially for Gen Z and Millennials.


If you watch the Senate Intelligence committee hearings or any future hearings or interview process, you might wonder what to look for as individuals ask or answer questions.
Here are 5 things to look for in addition to what you hear. What you are looking for is for the verbal message - the words - to be congruent with the non-verbal communication.
1. Seated Forward or Leaning Back
Watch both the person answering the questions and the person asking the questions. Are they leaning forward or leaning back? Not all members of the Senate committee are necessarily thrilled to be in the position that being on this committee might eventually put them in. Look for clues as to how they feel about being there.

The most dominant gesture of defensiveness is the position of the arms crossed at the chest or waist. Think of the stance taken by the team manager in a baseball game during an argument with an umpire: his arms folded across his chest
.
Lesson Learned: Sitting forward is a positive stance that says the person is engaged, they want to be there. Leaning back is a way of saying "I don't want to be here" or simply "NO." What does your position say about you?
Have you ever watched the jury as they return to the courtroom with a verdict? If they look at the defendant, the jury found them innocent. If they won't look at the defendant, the jury found the defendant guilty. Look at the eye contact from the committee members when they are asking questions, do they look down at their notes or at the participant? Where does the person look when he is answering?
Blink rate tends to increase when people are uncomfortable or feeling stressed. Some feel excessive blinking is a sign of lying; others believe excessive staring is more telling. Liars typically work hard to control their expression and tend to force their eyes to stay open and appear to stare.

.
Lesson Learned:
Eye contact for more than 5 seconds becomes uncomfortable to the audience and less than 4 seconds makes the speaker look shifty and non-trustworthy. Effective eye contact is 4-5 seconds or one complete thought.
How effective is your eye contact?
Will we see a finger from either side of the table? Will we see any Senate member pointing a finger in indignant righteousness? Will we see a Comey pointing his finger? Or will those on either side soften this harsh example of non-verbal communication? If you remember Bill Clinton had this half first-half finger he would point as if to soften the gesture. Sometimes the pointing may be verbal only

.
Lesson Learned:
Sometimes the pointing may be verbal only, still not received well by the intended audience. No one likes the pointed finger. It comes across as arrogant and arouses antagonism. Do your actions come across as arrogant
?
During the Watergate hearings, the then young and dashing John Dean made round horn rim glasses cool and sexy for the next few decades. Who can forget Cher's iconic Vintage style cat eye rhinestone pink glasses that she donned when she transformed herself into the character of Laverne

.
Lesson Learned:
Observe how and when people take off their eye glasses. Slowly taking off the glasses is a signal that the person wants time to think. When the wearer takes off his/her glasses and puts the ear piece in their mouth, it means they don't want to answer. The symbolism is putting something in their mouth so the words can't come out. Be aware that non-verbal communication is as far reaching as eye glasses
.
Observe when and how often each person touches their nose, their ear, or rubs an eye. Similarly, watch for the person asking the question or the person responding to the question to put their hand or fingers in front of their mouth. This is a way of holding back, concealing, or telling only part of the story as though the fingers represent stopping the flow of words

.
Lesson Learned:
The "nose-rub" is as much a sign of rejection as the word "No!" It could be a nose rub, an ear or nose touch or rubbing an eye. All of these are saying "No" while their words might say something positive or neutral

. What

do your gestures say about you

?
July 13 & 14 - Denison University
August 11
- TAPS Program Training
August 25 - Executive Networking Group
Forum 360 with Leslie as Moderator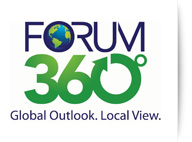 Upcoming Shows:

Title:
Spinning Into Control
Guest: Pat Finley, OMNI, Author and Adventurer
Title: Israeli Innovation
Guests: Eran Arden, Timocco

Watch/ Listen to Forum 360:
Western Reserve Public Media, PBS-TV, PBS Fusion Channels 45 & 49 (Time Warner channel 993) - Mondays at 8 pm and Saturdays at 5:00 pm. After the show airs, you can download it
here
.
WONE FM 97.5 Sunday 6 am

WAKR AM 1590 Sunday, 5:00 pm, Monday 12:30 am For online streaming go to
http://akronnewsnow.com/
and click Listen Live.
"They" say that STRESS is the culprit for all kinds of bad things. . . in humans. Do we think about stress in the animals we live with or who live with us?
Benji has been 99% housebroken for about a year. The other morning, not so much. The next morning, not so much again. He is already on food and supplement for a sensitive stomach. So after day #2's embarrassing accident I called the vet. She looked up his chart and repeated my words back to me: sensitive to stress.


From his animal behaviorist, I learned there exists a poop chart. It is kind of like an eye chart. You point out to the doggy therapist the image of poop that best fits your dogs excrement. Apparently poop tells a big story to the The vet's answer, STRESS. Was it the stress of the CAVS losing Game #2? I am betting a win will help his stomach greatly, and mine.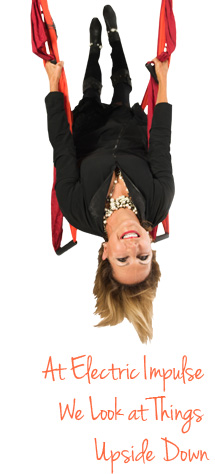 Three to Choose From:
July 28, August 8* and September 29
Join us for a day like no other! A horse is a metaphor for your challenges. You can't lead a horse if you're not clear where you're going. You can't lead a team if you don't know where you are going either. *August 8 is exclusive to fathers and children.
June 27- 7:30am - 9:30am
August 29 - 5pm - 7pm
Come and see how much you can learn in two hours!
Join Us at Our Second Boot Camp!
When:
Tuesday, September 15 from 12pm - 5pm
Email us at
[email protected]
for further information or to RSVP to one of our events. For more information visit our website:

Ask me about my 10 in 10!