| | |
| --- | --- |
| | July 2017 Newsletter |
I'M GIVING SOMETHING AWAY FOR TODAY'S
"NATIONAL GIVE SOMETHING AWAY" DAY!
My dad loved FREE offers.
He would sign up for anything or subscribe to something just to get the FREE gift.
One time I remember a salesman stopped in at my Dad's company. The salesman walked into his office and set the FREE offer item on my Dad's desk. He then said, I know you don't want to hear the sales pitch- here is the FREE gift.


To my Dad every sales pitch was a "Give Something Away Day." With him in mind, we announce today on
National Give Something Away Day
, that we are giving away attendance at an upcoming event: HorseTalk, Video & You, or Boot Camp.
Who knows, maybe we will give away attendance at all 3 if your photos are great.
Upload a pho
to to Facebook, Twitter or LinkedIn - of having fun at work as a hat's off to our October Boot Camp that will spotlight the benefits of FUN AT WORK!
Be sure to tag me so that I get notified of your picture!

The Toast Whisperer returned! Cleveland 19 has been hosting Wedding Wednesdays to celebrate their meteorologist's upcoming wedding. Samantha Roberts is getting married so every Wednesday has a segment to commemorate one aspect of a wedding.
This segment featured the Wedding Toasts. I did two segments for 19. First they came to my office and interviewed me and then I went to the studio for a live interview. Even though it takes place at a wedding, a toast still needs to follow the rules of communication. Here are my suggestions for Toasts so dinner can be served before midnight!

National Give Something Away Day
.
On this day, we are to share some of our bounty. To honor the day, each numerical nugget will share a "bounty" of information on a topic from the CAVS text chain to The Most Interesting Man in the World to the Second Richest Man in the world.
(Send us a fun photo so you can really win something in our contest!)
The CAVALIERS' group text
chain is aptly named BORED. Channing Frye's nimble mind requires constant stimulation, so he instituted BORED shortly after he joined Cleveland in February 2016. On the eve of the NBA Finals, he tackled the burning question of which muscle man is the most iconic.
"The Rock or Arnold Schwarzenegger?" Frye texted. "I'll take The Rock." The rebukes were fast and furious. LeBron James and Kevin Love, fervent Schwarzenegger backers, immediately fired back with a slew of insults directed at Frye.
Lesson Learned:
There was a time when neither James nor Love could have envisioned joining forces as a tag-team texting tandem. Their relationship was stilted, uneven, and awkward. It wasn't a matter of dislike, but more a disconnect between two talented players who were struggling to establish a healthy communication on and off the court.
Cavs players say Frye is the one who changed that. "We were a good group before Channing got here, but he came in and connected some important dots," said Cavs forward Richard Jefferson. "He found a way to have LeBron and Kevin see each other in a different manner."
This
inside look is a gift to remind all of us how important it is to find a way to connect.
For years Dos Equis was known for their spokesman, Richard Goldsmith, as "the Most Interesting Man in the World." He was replaced last year with a successor, over 30 years younger. The idea was to help the brand appeal with Millennials
.
Lesson Learned:

With the 70+ Goldsmith, 18% of Millennials said they would consider purchasing Dos Equis. With the younger Most Interesting Man in the World, 8% said they would consider purchasing Dos Equis. It appears age alone is not a deciding factor for the younger generations

. That is a huge take away on

National Give Something Away Day

.
3. Root Canal Without Anesthesia
Is there someone reading this newsletter that has not ordered something from Amazon? Or streamed and binged on Amazon Prime? It seems like everything Founder and CEO Jeff Bezos touches turns to gold. Apparently this is not true

.
Lesson Learned:
Bezos said that if he listed all of his failures, it would be like a root canal with no anesthesia. Instead it sounds like he embraces failure. Losing millions doesn't sting, only success counts in his world

. That is gold Bezos gave away.
4. Not in the Obit: Eat Breakfast
Carl Reiner

is an American comedian, actor, director and writer whose career spans nearly seven decades

.

Seven, as in he is now 95 years young. He is the father of Rob Reiner from All in the Family and Sleepless in Seattle and the husband of Estelle who delivered the line "I'll have what she's having" in the deli scene of their son

Rob

's 1989 film

When Harry Met Sally.
Lesson Learned:

He has two takes on aging that are my gifts to anyone over the age of 30 or anyone who plans on ever being over the age of 30. #1, every morning he looks in the obituaries. He says if you are not in the obit: eat breakfast. #2 he says there is living and there is dying, there is no retirement. Slowing down is heresy

.

On

National Give Something Away Day

, I give you Carl Reiner.
Stop - before you wonder what this has to do with you, remember information has great value. THINK Google. Google's currency is information and Google stock value is 10x what it was when it went public.

While "innocently" passing the evening at the Boston Mills Preview Party, I learned cisgender. I share this with you because #1, we never know when and what we can learn, and #2 we need to keep learning to stay both relevant and interesting

.
Lesson Learned:
Cisgender is a term for people whose gender identify matches the sex that they were assigned at birth. From what I understand, after someone has transitioned, they want to be accepted by their cisgender. Another lesson, gender neutral language. A gender neutral or gender inclusive pronoun is a pronoun which does not associate a gender with the individual who is being discussed
.
Give-away: welcome to 2017 where you can protect your value by protecting others.

July 13 & 14 - Denison University
August 11
- TAPS Program Training
August 25 - Executive Networking Group
Forum 360 with Leslie as Moderator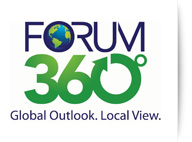 Upcoming Shows:

Title:
Israeli Innovation - Week of July 16
Guest: Eran Arden, Timocco

Title:
Spinning Into Control - Week of July 30
Guest: Pat Finley, OMNI, Author and Adventurer
Watch/ Listen to Forum 360:
Western Reserve Public Media, PBS-TV, PBS Fusion Channels 45 & 49 (Time Warner channel 993) - Mondays at 8 pm and Saturdays at 5:00 pm. After the show airs, you can download it
here
.
WONE FM 97.5 Sunday 6 am

WAKR AM 1590 Sunday, 5:00 pm, Monday 12:30 am For online streaming go to
http://akronnewsnow.com/
and click Listen Live.
One Saturday I tried to squeeze a little too much into the morning. I knew I would arrive at doggy obedience a few minutes late rather than the 10 minutes early I usually arrive. Since January, that extra ten minutes allowed me to practice with Benji and get him over his initial dissing of me for new smells. Then we are positioned to look like I have a dog that actually listens to me.
I did arrive at class after it had started. My prep time was cut to zero. OMG-he paid no attention to me for the entire class.
At the recall exercise, he did come to me. Only to run right past me for a dog he had just met that day!
I know we need that time before class to get mentally and physically acclimated to the environment and the expectations. The night before an important presentation or interview, some people need to go for a run, others to get lost in a movie, and others a massage. When you look in the honest mirror, what do you need? Your answer is your biggest give away!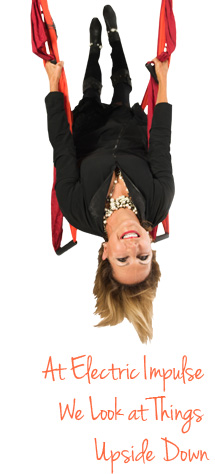 Three to Choose From:
July 28, August 8* and September 29
Join us for a day like no other! A horse is a metaphor for your challenges. You can't lead a horse if you're not clear where you're going. You can't lead a team if you don't know where you are going either. *August 8 is exclusive to fathers and children.
August 29 - 5pm - 7pm
Come and see how much you can learn in two hours!
Join Us at Our Mini-Boot Camp!
Tuesday, October 31 from 2pm - 5pm
Learn about the value of fun!
Email us at
[email protected]
for further information or to RSVP to one of our events. For more information visit our website:

Ask me about my 10 in 10!