My

Dad didn't like to borrow . . . anything. He liked to own. Perhaps I can blame him for my very bad elementary school habit of taking books out of the school library and keeping them all school year. I just liked to keep them. That did not go well with the school librarian.

Today we can rent everything from cars to clothes. We can even rent a wedding dress. Gen Y's desire to not own a house or a car will affect our major industries over the decades to come.

Recently I had dinner with a woman who moved to Los Angeles 25 years ago. She bemoaned in retrospect that she had paid 25 years of rent and had nothing to show for it. She actually did have peace of mind and flexibility.

Like many things in life the answer is not black and white. There is no one simple truth as to renting or owning . . . anything. The challenge is to be purposeful as to when you rent or lease and purposeful as to when you own.
We have created a new Ask Leslie video series we named The Horsey Version of Ask Leslie. This is a series of 2-4 minute videos using a horse to teach a point about communication and leadership.
The first video we feature is Communicating with Clarity.
To get a horse, boss, client, customer or guest to do what you want them to do, you have to follow three steps.
The first step is to say what you want. The second step is to say it with clarity. Third, say it from the right place.
Watch a 4-legged mirror tell us when we have clarity.
1. Confirm Confirm Confirm
The

media packet I received was thick. I was proud of myself for actually reading it . . . all of it prior to the evening of the event. Imagine my surprise when I got to my event and the parking lot was empty and the front door locked. So I went back to my car and read the first page of the packet. Buried in the middle of the page, in the middle of the paragraph, was the name of the new location for the event. No address. I quickly used Google and Waze to get me there
.
Lesson Learned:
The group asked me to attend six weeks earlier. They asked through email. They sent information through snail mail. No one from the organization talked to me through phone or in person. I received no confirmation after the initial ask six weeks earlier. Arriving at the wrong location was 90% my fault. But 10% I blame on the lack of confirmation. The group could have lost one of their judges for the night because they did not confirm time, date and location
.
Do you confirm, confirm, and confirm?
All

of the contestants were amazing in Miss Wheelchair U.S.A. The reigning winner, a former CIA agent, is really amazing. Some come to their wheelchair status through accident and some through birth. One contestant this year was a quadriplegic who operated her wheelchair through a tube she breathed into when she wanted to move
.
Lesson Learned:
Contestants for this pageant come from all over the country. They come for a week filled with daily activities from the Rock and Roll Hall of Fame to the Football Hall of Fame. Imagine doing all of these activities while operating a breath controlled electric wheelchair. I know there is a lesson here, probably many lessons

.
I will let you decide what lesson to take with you.
The dollar store is a fairly painful experience for me. Short staff often means long lines. While standing in one of those long lines, I tried to distract myself by looking at the products around me. I took a double take when I saw the word BEFUDDLED . . . on a Snicker's candy bar. I looked again and saw an array of candy bars in a display, each with a word: SLEEPY, SARCASTIC, POUTY, and KNUCKLEHEAD

.
Lesson Learned:
My internal response was WOW. People around me probably thought it was a little odd to be taking pictures of candy bars. But to me what a WOW. Mars is a 22 billion dollars a year candy company. The WOW was that Mars is proactive and trendy in updating their marketing strategy before they lose market share. This campaign is called Hunger Bars and is unusual for not being uplifting

. Are you proactive making changes before you lose share or clients?
While watching a CIA type movie I learned a fact or I think it is a fact. No country with a McDonald's has ever attacked the United States. I looked up countries with McDonald's and there are 119. A few surprises like Cuba, that I didn't think liked anything American. But I could not find on this list countries that had attacked America or American bases around the world

.
Lesson Learned:
What does it mean? I'm not smart enough to really know. There does seem to be an implication that those you do business with, those you develop a relationship with, you would be less apt to make war with. Could the answer to world peace be a quarter pounder? Could it be as simple as breaking bread together?
How can you apply this lesson to friend or foe?
5.

You Had Me at Your Back
'You had me at hello" is the iconic phrase from the 1996 Tom Cruise movie, Jerry Maguire.




Judging Miss Wheelchair U.S.A., the first time we met the candidates on the final evening was in evening gown. Miss North Carolina, who went on to win the title, wheeled herself out in a dress with a beautiful back that we could see through the clear back of the chair. She turned her chair for the audience to see the criss-cross back of the dress. It was stunning

.
Lesson Learned:
After she won the title, I walked over to congratulate her mom. I told her,
"she had me at her back." Wheelchair or not, stunning is stunning. She was the only one who had paid attention to the details of the back of the dress. She not only looked amazing, it was one more way to stand out from the other participants
.
What are you doing 360 to stand out?
August 25
- Executive Networking Group
September 13 - Women Attorneys/ Bar Association
Forum 360 with Leslie as Moderator
Upcoming Shows: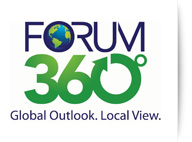 Title:
Spinning Into Control
Guest: Pat Finley, OMNI, Author and Adventurer
Title: Can you Hear Me?
Guest: Kris Rynes, PhD
Title: Doing Business in Cuba
Guest: Mark Cheplowitz, Wizard of Ahs
Watch/ Listen to Forum 360:
Western Reserve Public Media, PBS-TV, PBS Fusion Channels 45 & 49 (Time Warner channel 993) - Mondays at 8 pm and Saturdays at 5:00 pm. After the show airs, you can download it
here
.
WONE FM 97.5 Sunday 6 am

WAKR AM 1590 Sunday, 5:00 pm, Monday 12:30 am For online streaming go to
http://akronnewsnow.com/
and click Listen Live.
Back to the Cardiologist.
We have Dr. Hitchcock on speed dial. A cardiologist for companion animals, Dr. Hitchcock was my Cocker Spaniel Tim's heart doctor. Tim was diagnosed with a heart murmur when he was over ten years old. For the last four years of his life we visited the doggy cardiologist on a regular basis: first every six months and then every three months.
On a fairly routine visit to the vet, 1 ½ year old Benji was diagnosed with a heart murmur. Back to speed dial we went for Dr. Hitchcock. There is no recession at the doggy specialists. There was an 8 week wait to get in.
A funny thing happened on the way to the wait. Benji behavior that had been annoying to me suddenly was less annoying. The thought of his days being numbered seemed to morph disobedient behavior from rebellious to cute.
It caused me to wonder, how would you look at things differently if you knew someone's days were more numbered than you had thought
?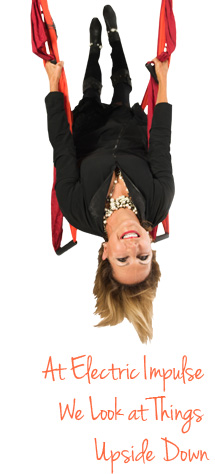 September 29 from 8:30am - 5pm
Join us for a day like no other! A horse is a metaphor for your challenges. You can't lead a horse if you're not clear where you're going. You can't lead a team if you don't know where you are going either.
August 29 - 5pm - 7pm
Come and see how much you can learn in two hours!
Join Us at Our Mini-Boot Camp!
Tuesday, October 31 from 2pm - 5pm
Learn about the value of fun!
Email us at
[email protected]
for further information or to RSVP to one of our events. For more information visit our website:

Ask me about my 10 in 10!