| | |
| --- | --- |
| | September 2017 Newsletter |


My dad spent only the last 5 of his 86 years in Tucson. So in some ways it is odd that he is buried there. But I see it differently. My dad spent 76 years in NE Ohio.




Born in Youngstown, he left the North Coast to go to Ohio State and the Army. Other than that, he was a NE Ohio Buckeye through and through. When my parents decided to move to San Diego, that was a big move at the time. They moved West, "go West young man Go West." And older men too! After five years they moved on to Tucson where my sister had gone to graduate school and never left. When I think about it now, my parents moved west with no family, no doctors, no attorneys, no dentist or familiar bank. They moved west like millions have done since the 1800's.

So it is more than fitting that he is buried in Tucson. When I visited his grave this past trip I was struck by how proud I was of him to have moved twice, to make a life out West. He worked so hard to make a move at that point of his life. So I think it is fitting that he was laid to rest there, a forever memorial that compliments his continued curiosity of life.

In any communication challenge, which can be any challenge in life, the answer is always to CHUNK IT into smaller pieces. In the horse world, leading a horse is a good example of when and how to CHUNK IT.
We developed a Horse-Y version of Ask Leslie. In this brief video, a horse helps demonstrate how to "chunk it."

1. Thinking is Work
In March of 2016 I went to Miraval to experience their horse program. They have a very different way of picking up a horse's hoof than the way I learned decades ago. Picking up a horse's hoof is both a very simple task and one of the most complicated tasks you will ever be "tasked" with.
17 months ago I met with great failure in doing it "their" way. For 17 months I have thought about my failure at picking up a simple hoof. I thought about it for a year and a half. In August I went back and repeated the same program. This time, I walked up and within seconds had picked up the horse's hoof
Lesson Learned:
What changed in that 17 months? The first thing is that I thought about this task, almost daily. In sports visualization can be very effective. Thinking is work and I "worked" at this task over and over again.
The second thing that changed was my focus
. Instead of focusing on me and my lack of success, I looked for really small, observable signs in Magic the horse. In one rear leg, I saw a very, very small shift in the horse's weight from one rear hoof to the other. That showed me to keep doing what I was doing. Moments later he raised his hoof
.
2. Small Changes Can Be Huge
A whip is used primarily as an extension of your arm. So the longer the whip, the longer your ability to have a direct effect on the horse from a distance. Usually in the round pen, a lunge whip is used that is about 6 feet long with another 5 feet of snap. The snap actually makes a snap sound which is more helpful than the whip itself. Miraval was trying an experiment with a different whip, a shorter whip with no snap. Added to that, my instructor wanted me to use only visual cues, no verbal cues.
Lesson Learned:
At first it looked like I had success. At a closer glance, it wasn't fun and it wasn't pretty. Just the difference of taking away the snap from the whip took away one of my aids. Imagine trying to get dressed in the morning without a mirror. To me, using voice commands is more for me to verbalize my intentions than for the horse to hear. So now it was like getting dressed without a mirror and putting mascara on without a mirror. After the instructor made sure I knew I could do it without my familiar aids, she gave me back one aid-my voice

.
What aids do you need?
I went into the tack room at Miraval, where the saddles are kept. Saddles get to be in air conditioning although the horses and people do not. As those that have participated in HorseTalk have heard me say, in the horse world horses come before humans. So when I noticed name placards in the front of each saddle I knew without reading the names that the names would identify the horse not the human

.
Lesson Learned:
Every horse's back is different. A saddle forms to the horse after a while so that saddle becomes more comfortable for that horse. Using a different saddle would be like giving you someone else's golf shoes to play your 18 holes. It is a way to protect a person's 4-legged team member

.

What are you doing to protect your 2-legged and 4-legged team members

?
4. Benefits of Low Season
If you want the best table in the room, what does that mean? Do you want the center table or a table with more privacy? Perception is in the eye of the beholder. Apparently most people don't want to go to the desert in August. Miraval was at 60% occupancy, even with really good deals. The two workshops I participated in were the same two as in March of 2016. To compare the number of participants, last year there were 8 participants in each group. This year there were two in my first group and one in my second group. That one was me!
Lesson Learned:
I loved having the one-on-one time. One reason I coach one-on-one is for people, like me, who benefit from one-on-one learning. While others may shy away and think it is a low season or a bad time to go, I think it is the best! It is all a matter of perception.
Can you push yourself to look at things differently

?
"Mooch" is not the only one who found he had a shorter shelf life than expected. He is quoted as saying that he knew he would not be in the White House for a long tenure, but he thought it would be longer than the expiration date for a gallon of milk. A few years ago my theme was, opportunities have a shelf life.
I was reminded of this lesson a few days ago. It was just 10:20 on a Saturday morning. A dozen cupcakes was next on my to -do list. Right next to the cupcake store was a new women's boutique. On the sidewalk was a rack of clothes with a sign that read, Half Off Sale Prices. I momentarily stopped to browse the rack. I saw one great piece. Then I said to myself, "focus, cupcakes first."
Lesson Learned:

So I proceeded to get the cupcakes. It took all of five minutes and I was exiting with my twelve confections. I walked out of the store to walk right into a woman holding my "one great piece". I do believe that opportunities have a shelf life. I just didn't expect to be reminded of this at 10:20 on a Saturday morning.

But reminded of this I was as I left with only the twelve cupcakes. Because regardless of the day or the time or the product, opportunities do have a shelf life

.

What

opportunity of yours has a shelf life

?

October 5
- Rockwell International
October 24 -

Sixth District Compact
Forum 360 with Leslie as Moderator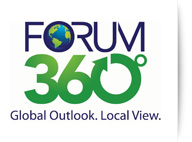 Upcoming Shows:

Title:
Cuba by the Pictures
Guest:
Aimee Lambes, photographer
Guest:
Josh Gippen, filmmaker
Watch/ Listen to Forum 360:
Western Reserve Public Media, PBS-TV, PBS Fusion Channels 45 & 49 (Time Warner channel 993) - Mondays at 8 pm and Saturdays at 5:00 pm. After the show airs, you can download it
here
.
WONE FM 97.5 Sunday 6 am

WAKR AM 1590 Sunday, 5:00 pm, Monday 12:30 am For online streaming go to
http://akronnewsnow.com/
and click Listen Live.
Your team members have different strengths. It is your job to identify what each team member is good at and where their weak spots could be.
When Natcha was a puppy we used her in a video for our Video and You program. We thought it was fun, but she really was not thrilled to be the star of the not-ready-for-prime-time video. She doesn't look happy, and she did not enjoy the process.
Benji on the other hand, loves to be photographed. He will sit and mug for the camera photo after photo after photo. He is good at it and he loves the process.
They say the "proof is in the pudding." In this case the proof is in the photos!
Be sure to look in the honest mirror and identify your strengths (and weaknesses) and those of your team members
.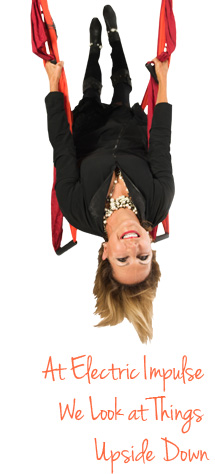 September 29 from 8:30am - 5pm
Join us for a day like no other! A horse is a metaphor for your challenges. You can't lead a horse if you're not clear where you're going. You can't lead a team if you don't know where you are going either.
October 24 - 5pm - 7pm
Come and see how much you can learn in two hours!
Join Us at Our Mini-Boot Camp!
Tuesday, October 31 from 2pm - 5pm
Learn about the value of fun!
Email us at
[email protected]
for further information or to RSVP to one of our events. For more information visit our website:

Ask me about my 10 in 10!