| | |
| --- | --- |
| | December 2017 Newsletter |


My Dad loved knowing and having "NEW," the newest thing: the first NEW Lexus, the first NEW color TV in the neighborhood, and the first NEW computer - when they were the size of an entire room.
So with "Herbie" in mind we begin to announce our NEW plans for The New Year in this first section of our newsletter and in the last section. NEW: Using the number 18. A seemingly innocuous number. However, in the Jewish religion 18, pronounced Chai, means alive or living. You have probably heard the salute, "L'Chaim" to-life, before a glass of spirits is downed.
The rapper Drake, Rod Carew and Elvis each wore a Chai necklace.
In the play and movie Fiddler on the Roof, there is a song "to life". Two of the lines are: "
to life, to life, l'chaim. L'chaim, l'chaim, to life."
In the year 2018 I am going to do something NEW and use the number 18 throughout the year. And it will be to your benefit! In this NEW twist, when I need to charge for an event it will be $18.00 or a number divisible by 18 or have 18 in it. 36 is often a dollar amount given as a gift because it means "double life."
It's a NEW way of looking at value.
Come and get to know us and get to know yourself through our eyes.
The unknown is where everything you don't have lives
.


We continue to develop our series of 2-4 minute videos using a horse to teach communication and leadership lessons.

This brief video features Fionn. Fionn is a horse we use for HorseTalk: Lessons in Leadership. Most people will live and die and never meet this breed of horse. Fionn is a Gypsy Vanner, a small draft breed bred to be gentle enough to sleep with the Gypsy children at night and strong enough to pull their "house" by day.

Fionn has blue eyes, so he wears a protective covering in the sun. This video talks about how you protect your different team members while keeping them focused on moving forward
.

1. When a Sneeze is More than a Sneeze
I was walking around the men's department of Neiman Marcus when I had to sneeze. I tried to make sure to do the nose in the elbow movement that young children are taught today. One of the NM salesman saw or heard me and gave me a "God bless you". When I found a small item I wanted to buy I couldn't find a salesperson. So I thought of my "God bless you guy

."
Lesson Learned: I

sought him out. He was fun to work with just standing at the cash register. His name was Emanuel Hernandez.We chatted that his first name was the same last name as the mayor of Chicago, Rahm Emanual. After he helped me, every time Moshe would have a question he would look for Emanual to give him the business should he decide to purchase. It all came about because of a sneeze
.
What simple thing can you do to differentiate yourself

?
2. Chicken George Said Have an Alternate Plan
Black Friday does not come as a surprise. It is the same day every year, the day after Thanksgiving. If your business is located on Michigan Ave in Chicago, as the Cheesecake Factory is, you kind of know that your business is located within walking distance of millions of tourists and residents. When our group of 3 turned into 6 just before lunchtime on one of the busiest shopping days of the year, we asked for a larger table. No can do, they answered, although half the tables in the restaurant were empty

.
Lesson Learned:
I asked to see the manager. He told me that many servers were stuck on a train on their way to work. Let's just say this is true. Is there no back up plan? I confessed to the manager that I don't know the restaurant business, but this is not a third world country. Are there no alternatives? Soon we were ushered to a larger table, and all the tables around us magically filled up with hungry pre-shopper shoppers. The busiest shopping day in one of the busiest streets and there is not a backup plan?
Chicken George would ask, what is your alternate plan?
At first it seemed like a Tesla was like a Bentley, for a select few. In walking around Chicago we came upon a Tesla dealership. We stopped in, mostly for a warm bathroom. In listening to the advantages of an electric car from the savings on gas to no more oil changes, I could see a future for all of us. In Paris, France, by 2030 only electric cars will be allowed within the city limits

.
Lesson Learned:
At one time it was hard to believe that we would all fly around the country as if a plane was the Greyhound bus. But we do. At first it didn't seem like an electric car was practical. And then I saw the charging stations around Europe and now on Embassy Parkway in Bath

.
What can you imagine in your profession that could really happen?
4. When a Cake Makes Memories
When I was growing up, Hough had a little bakery inside of what was then O'Neil's department store (now Macy's). They made a cake, white cake with white icing that made an appearance at most birthday parties and special occasions all around the area.
A small woman-owned bakery in Cleveland owns the recipe for this cake. It comes in white with white icing or white with chocolate icing. That is it, those are your choices, and cash only. We took a cake with us to Chicago because three of the now adult children remember fondly the Hough cake. They wanted their kids to taste and appreciate the cake and the memory.
Lesson Learned: E

ven the young children that were picky eaters asked for seconds on the white on white cake. Some people love this cake. Everyone loves the memories of the old bakery, a special birthday or the taste itself. By taking this cake 400 miles to Chicago, new memories can be made with a new generation

. What memories can you make?
5. It's

Not

All About the Story
It's true that everyone loves a good story. Fairy tales and bed time stories, the American Indians sitting around a campfire, and a Hollywood movie are all examples of the power of a story. Yet from a speaking standpoint, a great story is not enough. Recently I heard a speaker tell great stories. Great story after great story after great story. A great story is not enough. Not even when the audience laughs, cries, and claps

.
Lesson Learned:
It is the speaker's responsibility to connect the dots for the audience. To answer why this story, what lessons are there for this audience. It is not the audience's responsibility to figure out what to take from a story. The speaker needs to wield their scalpel of clarity and cut out the lessons for the audience; otherwise the speech is just entertainment

. Do you do the heavy lifting for your audience of one or one hundred?

December - The Will-Burt Company: Presentations Made Powerful Part 2
Forum 360 with Leslie as Moderator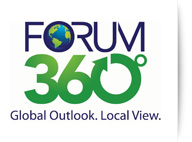 Upcoming Shows:

Guests: Aristea Tzouloufis and Alexis Fiocca
Photo Journey of Cuba
Guest: Photographer Aimee Lambes

Watch/ Listen to Forum 360:
Western Reserve Public Media, PBS-TV, PBS Fusion Channels 45 & 49 (Time Warner channel 993) - Mondays at 8 pm and Saturdays at 5:00 pm. After the show airs, you can download it
here
.
WONE FM 97.5 Sunday 6 am

WAKR AM 1590 Sunday, 5:00 pm, Monday 12:30 am For online streaming go to
http://akronnewsnow.com/
and click Listen Live.
My Benji is the dog you have nightmares about running into while on a walk at the dog park or in your neighborhood. I have tried so many things, but getting him to walk past a dog without being that obnoxious barker is so hard for him. He does not have a mean bone in his body, but his manners in greeting another dog are horrible.
Of course, in class he is perfect when we do the "drive bys." Outside of class, he is your worst nightmare. My concern is that a dog, small or large, may not understand that he is only being a pain not being aggressive.
On a Sunday at the bigger park, we came across this beautiful puppy Willow, a Bernese Mountain dog. Under a year, she certainly was a beautiful ambassador of this beautiful breed.
A week or so later at the smaller park, we came across Spike the Bulldog. He wasn't even walking he was just lounging on the sidewalk. I thought he was absolutely adorable. A really mellow fellow he did not flinch when Benji greeted him a little aggressively.
Here is the interesting part. When I posted the picture of Willow, the beautiful Bernie, it got 31 Likes. When I posted the photo of Spike, it got 9 Likes. To me, they are both beautiful.
The world apparently likes things that follow the traditional criteria for beauty whether a dog or a person.

New Theme for 2018 - Cowboy Up
Cowboy Up
is defined as a determined effort to overcome a formidable obstacle. For some a formidable obstacle may be to bench-press 200 pounds, for others learning a foreign language and for still others giving a speech, acing an interview or being listened to when speaking.
Our theme for 2018 is to Cowboy Up. You can literally Cowboy Up in the Round Pen with a horse or participate in
t
he full day HorseTalk experience.
Or you can figuratively Cowboy Up by doing the walk across the room exercise, answering the tough questions, or being receptive to being coached.
Attend a 2018 HorseTalk: Lessons in Leadership, Video & You, or Boot Camp at

HALF PRICE

if you sign up before

December 30

. Email me today!!
Our First Two Events of 2018
Lunch will be served. RSVP to reserve your spot.
March 20 - Boot Camp, 1pm - 5pm, To Do or Not To Do
This will be a really hands-on, really interactive boot camp!
Lunch will be served.

RSVP to reserve your spot.



Email us at
[email protected]
or text at 330.607.5730 for further information or to RSVP to one of our events. For more information visit our website:

Ask me about my 10 in 10!

| | |
| --- | --- |
| | |