| | |
| --- | --- |
| | April 2017 Newsletter |


We were to leave for the airport at 4am. I was still up to see Kimmel cry through his touching eulogy to Don Rickles. Best case we may have gotten 3 hours sleep. And then darkness. We lost all power in the April snowstorm. I waited to hear the generator click on, but nothing. There we were 4 hours from leaving for the airport and no power. No shower, no lights, no toilet flushing, no way to see my contacts, no automatic garage door. Nothing but darkness.
This challenge was followed by a drive to the airport in a blinding white out. Blinding. Followed by an extra hour sitting on the runway, followed by room not ready, followed by luggage not arriving in room. By this time, I have crawled under the sheets for a nap when Kate calls to ask if I can come right now for courtside Laker tickets. Like right now.
I have never been REALLY courtside at an NBA game. Part of me wanted to put the covers back over my un-made up face and go back to sleep. The other part, fueled by my Dad, got me out of bed, into the shower, on the phone with Lyft, and to the game before tip-off. My Dad remembered little Latin from his early school days. But "carpe diem" he did remember. So, seize the day I did and had a once-in-a-lifetime experience in the city of dreams, Los Angeles. Thanks Dad.

This section is usually reserved for some kind of implementation of technology: a video, a podcast, a radio interview, something. This month there will be no video to click on, thanks to the tornado of March 1. What I have instead is either a story of perseverance or a tale of foolishness, you pick.
Go back to the week of the State of the Union speech. Cleveland 19 invited me to be in studio the morning after the speech. So as is my custom for this scenario, I watch the speech, stay up to hear commentary, think about my comments, go to bed at midnight. Get up at 4:30 to get to studio at 6:30 am.


At 6 am I am close to Rockside on 77N when a lovely announcement interrupts Mike and Mike and warns of a tornado. What could I do, I am already ¾ of the way there. I continue when my phone rings. Answering in the middle of horrendous downpour, the show's producer is calling me to tell me that due to the tornado, all non-weather programming is being cancelled. I turn around and go back home. So much for the blow-dry, the teeth whitening, and the self-tanning.


By the time the extreme weather is over, so is an opportunity to comment on what is now not a current event.


I share this story to remind myself as well as any reader: we never know what is behind the scenes. We may think something is glamorous or successful or whatever we don't always see or know about the failures, near misses, and lonely drives home at 6am.

Lessons Learned from an Unexpected
Laker Courtside Seat
1. Seize Opportunity
My first thought was to go back to sleep. Yes it was 4:30pm but through power outage, snow storm and no luggage, it felt like midnight. Going to the game had not been in my plan. I would have brought a CAVS jersey had I known. Part of me thought, I have lived this long without being courtside, maybe I should just say no

.
Lesson Learned:
Then I heard my dad saying the only two Latin words he knew, carpe diem. So seize the day I did for an unforgettable experience, and all the gold and blue M&M's I could eat and stuff in my pockets! I do believe that opportunity has a shelf life and may never happen again. Courtside seats are normal in some people's lives but not mine
. What opportunity can you seize?
I believe being flexible is the #1 characteristic of successful leaders. Theory is one thing, practical application quite another. I can tell, suggest, and urge clients to be flexible. Then life happens and pulling the sheets over my head was tempting.
Lesson Learned:
Life often doesn't happen on our time table. Sometimes we would like to slow it down and sometimes we want to speed it up. I tried to put on make-up so fast that I actually had red lipstick in my hair, not an intentional part of a plan for Hollywood hair. What do you do when you face your defining moment?
Can you really be flexible?
I'm a big fan of being curious. My March Boot Camp on Being Curious sold out fast. Being curious in a different part of the country was challenging. I kept seeing people that looked vaguely familiar. I thought I should know who they were, like the NBA's #1 Super Fan. I was a stranger in a strange land reduced to asking Staples Center personnel, who is he, who is this guy, is this person someone I should know? Thank Goodness when Magic made an appearance, I knew him. I didn't know the person he made a bee-line to embrace.
Lesson Learned:
Curiosity does feel more comfortable in familiar surroundings. But curiosity is still curiosity. Our seats came with a parking pass for a specific entrance. We stopped traffic four times and asked traffic cops where to go to finally find the glorious path to valet parking.
Are you willing to literally or figuratively stop traffic to be curious?
4. Be Lucky
There have been countless quotes written about luck: "It's better to be lucky than good, the harder I work the more I have of it, luck always seems to belong to someone else, if it wasn't for bad luck I would have none at all, the more I prepare the luckier I am". We talk about luck so much that sometimes we forget its importance.
Lesson Learned:
I was lucky to have arrived in LA on this day, lucky that Kate was offered these tickets, lucky it was my birthday month and she asked me, lucky my love of sports is known (by some), lucky these tickets were open on this night . . . Luck got me courtside. We can't count on luck but it sure is great when it strikes

.

How can you make your luck

?
The guy next to my court side seat said, "aren't the players big when you are this close?" I said, "NO. We have LeBron; they all look small to me." As fans of NE Ohio sports, we have been unlucky, cursed, and just bad. So when we are not any of those, we need to be thankful. The Lakers and the Kings looked like high school players compared to watching LeBron for most of 12 years.
Lesson Learned:
We seem to always have time to complain. We don't always have time to be thankful: thankful for Dan Gilbert's letter and for his apology, thankful for LeBron, thankful for those horrible years, thankful someone thought of me for this experience

. What

can you be thankful for and what can you do to have someone be thankful to you

?

May 16 - Working with Millennials, Commerce Club of Akron
August 11
- Communicate with Confidence, TAPS Consultants
Forum 360 with Leslie as Moderator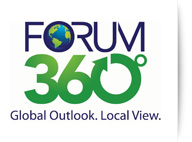 Upcoming Shows:

Title:
Shark Tank Experience
Guest: Evan Delahunty, Peaceful Fruits
Title: Why Universities Study Hillary and Trump
Guests: Dr. Suzanne Holt, Kent State University, and Professor Matt Akers, University of Akron

Watch/ Listen to Forum 360:
Western Reserve Public Media, PBS-TV, PBS Fusion Channels 45 & 49 (Time Warner channel 993) - Mondays at 8 pm and Saturdays at 5:00 pm. After the show airs, you can download it
here
.
WONE FM 97.5 Sunday 6 am

WAKR AM 1590 Sunday, 5:00 pm, Monday 12:30 am For online streaming go to
http://akronnewsnow.com/
and click Listen Live.
When we began with dog whisperer #3, he promised a "new" dog in three months. 4 ½ months later he is improved. A new dog, not so much. Three private lessons and eight group lessons have helped but have not solved my challenges.
After a couple week break we are back to once a week lessons. If I want him to listen to me, I have to be diligent every day and through-out every day. I relapse, he relapses.
Weekly lessons keep me accountable. When I know I have class, I work at it. I don't want to have the worst dog in the class! Accountability counts in dog training and people coaching. I bit the bullet, looked in the honest mirror, and said I need weekly classes.
What do you need
?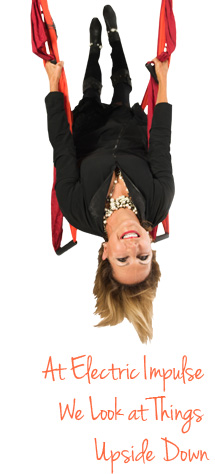 12pm - 5pm
Camp NEXT is a half-day experience for the next generation of leaders.

Join us for a day like no other! A horse is a metaphor for your challenges. You can't lead a horse if you're not clear where you're going. You can't lead a team if you don't know where you are going either.
7:30am - 9:30am
This is a morning Video session.
Email us at
[email protected]
for further information or to RSVP to one of our events. For more information visit our website:

Ask me about my 10 in 10!