| | |
| --- | --- |
| | April 2018 Newsletter |


While watching CNN's The Kennedy's, I remembered my Dad and an employee named Larry Player. The Kennedy's is an original CNN 6-part series that goes behind the scenes and the relationships that make up their dynasty and the presidency.
One of the installments follows the segregation issues in the early 60's, and how JFK addressed the civil rights issues from the Oval Office. It reminded me of a salesman my dad had hired in the 60's. An African American man with an Afro (I remember asking him if I could touch it)
his territory included areas not used to much diversity.
My dad had a small business and every sale counted. When a customer told my dad to choose between the salesman and the customer, my dad chose the salesman.
When President Kennedy delivered his June 11, 1963 Report to the American People on Civil Rights, he addressed a divided country. Many Americans still supported segregation and were reluctant to acknowledge racial injustice.
One reason this speech was historically significant was a call to action; Kennedy challenged individuals to act, to treat each other with respect in their daily lives.
My dad losing a customer over civil rights you could say was his call to action. Is there something we can do?

We continue to develop our series of 2-4 minute videos using a horse to teach communication and leadership lessons.
This month features

Fionn, the Gypsy Vanner, which is a breed of small draft horse.

Your audience decides if your WOW is a WOW, you don't get to decide.

Watch Fionn if and when my WOW is a WOW.

1. What You and Retail Have in Common
At first glance it may appear as though you and retail shopping have little in common. Maybe nothing. I mean after all, you are a professional: a CPA, an architect, a builder, a healer. Look again. A recent Crain's article about retail decline identified a reason some retailers are building and some are closing. "People gravitate toward experiential retail . . . you have to touch and feel . . . unique offerings that are hard to mimic online."
Lesson Learned:
The same Crain's article claimed that Toys R Us, which recently announced that it was closing all stores and declaring bankruptcy, didn't differentiate themselves from online sellers. What took me to Beachwood on the day of the shooting and lock down was the desire to use a SAK'S gift card, and to use it in person, not online.
How can you differentiate your product or service and make it experiential?
2. What Your Safety and Speaking Have in Common
At first glance it may seem as though security and speaking have nothing in common. Look again. Being safe and speaking well is about what you did in advance not in the moment. Speaking well is a mindset that begins weeks, months, or years in advance. A mindset that involves what you wear, how you want to be perceived, and what impression you want to make with your words and visual.
Lesson Learned:
Keeping ourselves safe is a mindset too. A policeman recently shared with me that our safety starts way before we go to a mall, an airport, or a vacation. Do you park away from others so you can get a better view? Do you park so you can quickly leave pulling out forward rather than in reverse? Do you pay attention to your surroundings?
Can you do one thing in advance to assist your speaking and safety

?
3. What You Have in Common With a Tree
At first glance it may seem like you and a fig tree don't have a lot in common. Look again. I looked up and saw the branches of this tree. What struck me was the bareness of the branches. They looked like they are stripped of all greenery until you get to the very top. I looked across the street. From a different angle all you see is greenery
.
Lesson Learned:
It struck me how different these trees looked depending on the angle. One way, barren. The other way, bountiful. I wonder if we can look at any situation the same way depending on our lens. One way barren and the other way plentiful
. What can you look at differently?
4. What You Have in Common With FOMO
If you are like me, at first glance you didn't even know FOMO. Sounded a little like FEMA to me. Talking with my new BFF''s, I asked them why they had gathered from Canada and San Francisco to be together. "FOMO" one clearly stated to me, Fear of Missing Out.
Lesson Learned:
It made me wonder about the decisions we make: do we make them because we don't want to miss out or do we make some decisions because we do want to miss out? I watched these four young ladies enjoying each other and seemingly enjoying themselves and thought at least for this occasion, they didn't miss out

.
What about you?
5. What You Have in Common With a Rolls-Royce
At first glance, you may think you have nothing in common with a Rolls Royce. Especially after you see the sticker price of $428,000. I would ask you to look again. You SHOULD have a lot in common with a new Rolls Royce. What drew me over to the Rolls that was on display in a mall, was how it did not look like I thought of a RR looking

.
Lesson Learned: Decades ago there were two men in Akron who drove a Rolls. I remember them looking like big stodgy cars. Yes everyone knew it was a RR, but few would really want to own one. The 2018 Rolls is sleek and cool with handles at the opposite end of the door. If RR can see the need and figure out how to be cool in a 2018 way, can't we all?

April 16 - How To Get Your Next Job, Hudson Job Search

April 26 - Leadership Seminar, HBA
June 20 - Cowboy Up, Canton Chamber Quick Connect


Forum 360 with Leslie as Moderator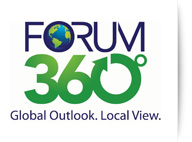 Upcoming Shows:

The Akron Children's Museum
Guest: Traci Buckner, Executive Director
Watch/ Listen to Forum 360:
Western Reserve Public Media, PBS-TV, PBS Fusion Channels 45 & 49 (Time Warner channel 993) - Mondays at 8 pm and Saturdays at 5:00 pm. After the show airs, you can download it
here
.
WONE FM 97.5 Sunday 6 am

WAKR AM 1590 Sunday, 5:00 pm, Monday 12:30 am For online streaming go to
http://akronnewsnow.com/
and click Listen Live.
Benji is often at the office as you may know if you have ever stopped in. When with a client, his job is to stay out of sight and out of mind. On his bed, hidden out of sight. The ultimate compliment is when the client says, "I forgot he was here."
Sometimes he detours off of his bed and appeals to a client for additional attention. He thinks if he isn't looking at me, that I can't see him. With that white plume-of-a-tail wagging in the wind, he is kind of hiding in plain sight.
While at Beachwood when the cry of gunfire first was spread, I had to decide between hiding and running. I thought of Benji thinking he was hiding when he was still in plain sight. I decided to run.
In trying to debrief with a police officer in the aftermath, apparently running was the better strategy.
Thanks Benji!
.

| | |
| --- | --- |
| | |
| | Our Theme for 2018: Cowboy Up |
When:
April 24th from 5pm - 7pm
Where: Electric Impulse office
Join us at our next evening Video workshop. Price is ONLY $36!
You will have the choice to present your own material, recite a paragraph of a famous speech, be a TV guest, or conduct an interview. We will video and immediately play back what we recorded. I will make suggestions, audience members may have comments and suggestions, and then we will video you again. The improvement will be immediate.
Join us at our June 22nd HorseTalk with our first ever BOGO special - two can attend for $636! Two spots remain! Reserve your spots today!
When: July 28th
Where: Electric Impulse office
Young people today will make a difference. Camp Next can help prepare young leaders for their personal goals or community goals.

Email us at
[email protected]
or text at 330.607.5730 for further information or to RSVP to one of our events. For more information visit our website:

Ask me about my 10 in 10!

| | |
| --- | --- |
| | |